The Semper Tek Family would like to wish everyone a very Happy Thanksgiving. We hope and pray that you are able to share time with family and friends and enjoy a delicious meal together.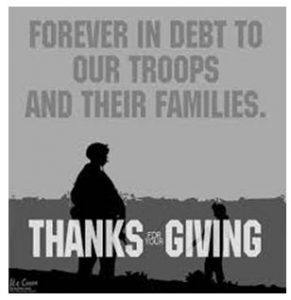 We know that not everyone is able to celebrate the holiday together. On this Thanksgiving day, and always, our thoughts and prayers are with the men and women of the Armed Forces who are currently serving away from home.  We wish to extend our thanks and gratitude to you and your families. It is because of the sacrifices of those serving that we here in the United States are able to celebrate together today and enjoy the freedoms of this great country.
We pray for the safety and security of our troops. We wish them a joyous holiday and safe return home soon.
Happy Thanksgiving to all!