Semper Tek, Inc. has recently completed several projects for multiple Agencies of the Federal Government. As is standard at the completion of a Federal project the Contracting Officer provides an evaluation of the firm's work. There are various components that are evaluated to include the management of budget, schedule, project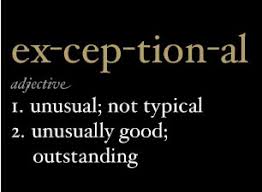 management, quality, etc. The Contracting Officer has predetermined options to rate the performance ranging from unsatisfactory, marginal, satisfactory, very good, and exceptional. Over the past several years the level of service and performance expected in order to be deemed "exceptional" has been raised, making it much more difficult to obtain.
When Semper Tek, Inc. received the evaluations for our most recently completed projects, which all included multiple "exceptional" ratings, we were thrilled. Our firm received three "exceptional" ratings in the areas of Quality, Cost Control, and Management for the most complex and largest project to ever be awarded to our firm; a vertical addition project valued at more than $8M for the Department of Veterans Affairs.
Semper Tek, Inc. is committed to providing excellent customer service, high-quality finished products, and a level of partnership with our clients that is hard to match by another firm. These core philosophies of our business are held by our entire firm, from our President to our field personnel. The hard work and dedication of our entire team is what allows our firm to stand out by providing "exceptional" service to our clients. We look forward to continuing to provide this level of service on current and future contracts.