Semper Tek, Inc. would like to congratulate F. Jason Brinkmoeller, Senior Vice President, on the renewal of his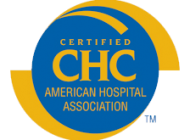 Certified Healthcare Constructor (CHC) certification by the American Society of Healthcare Engineers (ASHE). Mr. Brinkmoeller is one of only five people in the state of Kentucky, and the only employee of a Service Disabled Veteran Owned Small Business to hold this prestigious healthcare construction certification. Mr. Brinkmoeller's certification is now valid until October 2020.
Semper Tek, Inc. routinely performs healthcare construction projects for the Department of Veterans Affairs. Mr. Brinkmoeller's knowledge of the CHC criteria of Healthcare industry fundamentals; Planning, design and construction process; Healthcare facility safety; and Financial stewardship helps our firm to successfully complete design-build and design-bid-build projects.