There was much to celebrate in 2018 during our firm's 10-year Anniversary.  This year provided an opportunity to continue to work with valued clients and partners, as well as bring about some new relationships. Semper Tek increased our Design-Build portfolio of work significantly this year and landed our company's first single award job order contract.
However, most importantly were the continued relationships and opportunities for recognition that we were able to share with our employees. Semper Tek is extremely fortunate to have some of the best employees in the industry, bar none!  We have grown our family a lot this year and brought in some incredible talent in each area of operation, including administrative, pre-construction, and operations/execution. We had numerous employees go above and beyond on their duties, earning Bulldog Awards, our firm's internal recognition.  Here are some of our most recent awardees: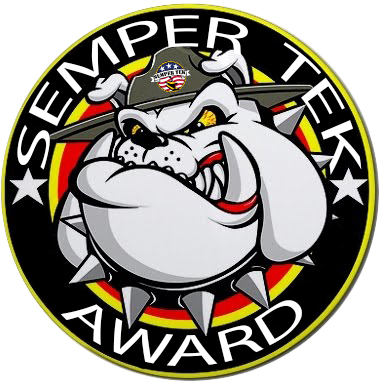 Scott Matheny, President
Given by the Semper Tek Team in recognition of his incredible leadership
and success in the company's first 10-years.
George Schmidt, Superintendent
Scott Wharton, Project Manager 
For the early completion and excellent administration of the Water Fountains project
Steve Hale, Superintendent
Rob Crouch, Project Manager 
For the early completion and excellent administration of the Abatement project in Murfreesboro, TN.
Brad Gray, Superintendent
Randall Talley, Pre-Construction Manager, TN Division
Johnny Talley, Carpenter
4 North Project for the great completion of this complicated emergency project
For a complete list of all Bulldog Award recipients, click here.
We are very excited about the opportunities that our team will have to serve our clients and partners in 2019.  We wish you a very happy and safe New Year!