Semper Tek is pleased to announce the promotion of Bill Daugherty to Senior Project Manager. Bill joined the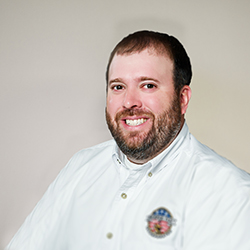 Semper Tek team in 2017 and provides tremendous leadership for our entire company out of our SE Division Office in Valdosta, Ga.
Bill has a gift for teaching and mentoring in addition to his outstanding abilities to manage multiple projects simultaneously. He is currently helping to coach two Assistant Project Managers for Semper Tek on multiple projects. Additionally, he has developed and presented internal training sessions for Semper Tek employees on the Procore Project Management application, which has helped our firm provide more efficient and streamlined project management.
Congratulations, Bill Daugherty.