Steve Hale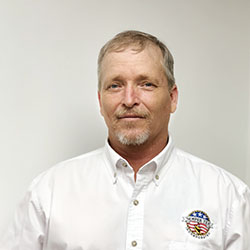 Project Superintendent
Joined Semper Tek in 2018
Steve Hale is a Service-Disabled Army Veteran. He worked as a Stinger Missile System/Calvary Scout during his four years of active duty service. He was stationed in Ft. Knox, Ft. Campbell, Ft. Bliss, Ft. Stewart, and McCully Barracks, Germany. His unit was never deployed, and he honorably separated from the Army as an E-4.
Steve says that his service is "the greatest achievement of my life. The pride of serving and defending my country cannot be put into words. My brothers I served with are still my family." As a Superintendent for Semper Tek regularly working on VA Hospital Campuses and active Air Force Bases in the southeast, Steve says that he feels a great sense of pride and honor to be able to help the Veterans of this great country. The kinship and bond that Steve feels with his fellow service members helps him to be excellent on the job site. He is compassionate and connected to the end-user of the spaces he leads to be constructed and the projects he manages are better off for it.
Steve encourages others to serve their country. He firmly believes that anyone who makes the decision will not regret it. He says, "it is truly an adventure the likes of which nothing can even come close."
We are proud of the service of Steve Hale. We thank him, and all Veterans for their service and sacrifice this Veterans Day.