Bulldog stickers are given out to employees who go above and beyond their normal duties and showcase exemplary execution in their roles. Our firm is blessed with a team of incredible people who all showcase incredible dedication, talent, and work ethic, which makes it most difficult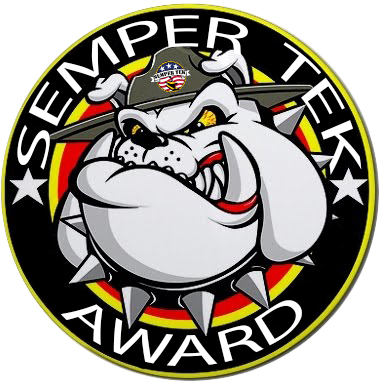 to earn one of these awards. The following employees were recognized today for their top-notch work and efforts:
Carol Corcoran, Pre-Construction
Outstanding leadership of pre-construction processes, including coordinating calls for subcontractor coverage and management of amendments.
Lisa Miller, Administrative Assistant
Exceptional work performed beyond her daily assigned duties throughout COVID-19 Pandemic months
Mary Fawns, Accounting Manager
Consistently performs with excellence, but was instrumental during COVID-19 to ensure our firm was up-to-date with accounting and paycheck protections
Emily Jenkins, Corporate Business Director
Conducted significant research on programs provided to small businesses during COVID-19 pandemic and prepared applications so that we were sufficiently awarded. She spent countless hours ensuring our employees and the firm was in compliance and taken care of during the uncertain times.
Adam DeRossett, Design Build Manager
Exhibited incredible initiative to pursue the ASHE CHC certification on his own time, and passed the test to obtain the certification for the company.
Tyler Sermons, Estimator
As the primary estimator in the SE Division office, Tyler successfully added $10M of new work backlog for the SE region. He continues to grow in his role and shows incredible initiative for his work
Congratulations to our team members for this excellent work! Each of them have received the Bulldog hard hat sticker and a $100 gift card. To see a full list of all past recipients, click here.