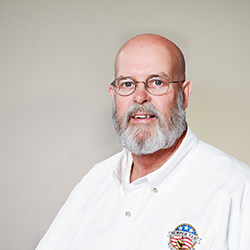 Butch Merritt
butchm@sempertekinc.com
Mr. Merritt primarily serves as a Quality Control Site Manager and Site Safety Health Officer. He is also qualified to serve as a Superintendent for Semper Tek, Inc. Mr. Merritt works out of our SE Division office, located in Valdosta, GA. He serves on projects in Georgia and Florida. Mr. Merritt joined the Semper Tek team in 2016.
He has over 35 years of experience of OSHA Industrial and Construction specific safety, having served both in safety and production management roles during his career. He has many years of site safety experience specific to USACE projects of varying size and complexity.
Mr. Merritt is a Honorably Discharged Veteran of the United States Navy.