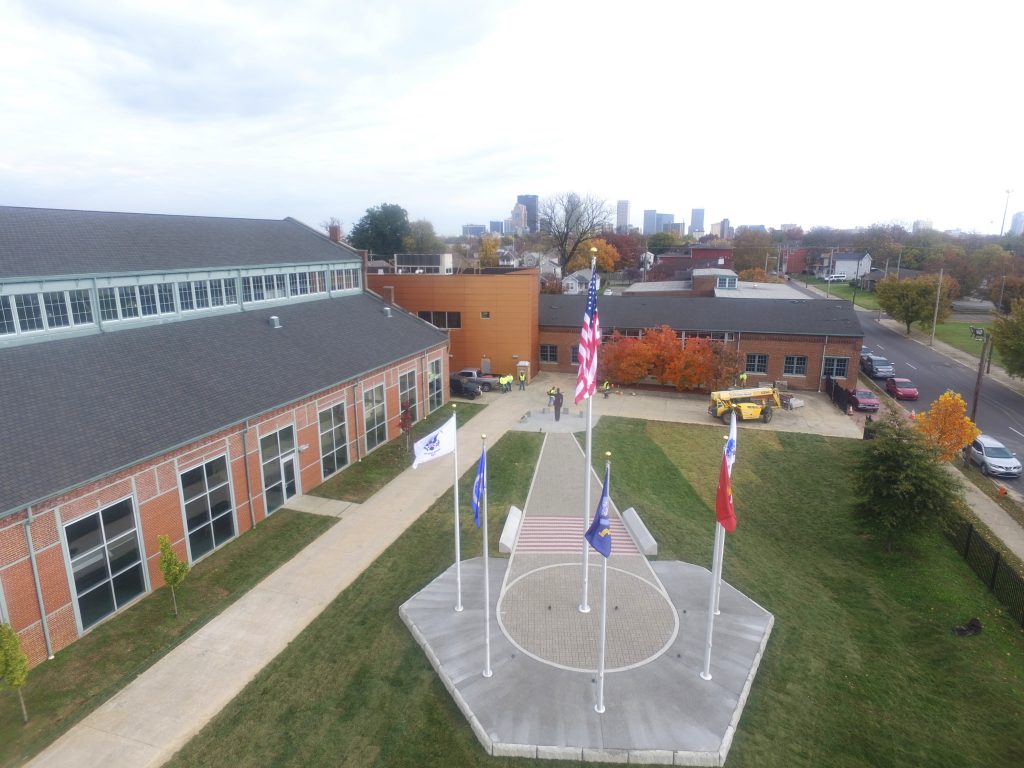 In 2018, to celebrate the firm's 10-year anniversary, Semper Tek and partners built the Col. Charles Young Veterans Flag Memorial at the Kentucky Center for African American Heritage, located at 1701 W. Muhammad Ali. Blvd. in Louisville, KY.
The Col. Young Memorial is the first project of the Freedom Flag Initiative, created by the Louisville Commander of the National Association of Black Veterans. The purpose of the Freedom Flag Initiative is to increase the number of American Flags present in the community and to provide beautiful spaces where people can go to honor the flag and our military. This is a national Initiative that began in 2018.
This Memorial is named for Col. Charles Young, a Kentucky native and American soldier. He was the third African-American graduate of the United States Military Academy, the first black US national park superintendent, first black military attaché, first black man to achieve the rank of colonel in the United States Army, and highest-ranking black officer in the regular army until his death in 1922. In February 2020, Commonwealth of Kentucky Governor Andy Beshear posthumously promoted Charles Young to the honorary rank of Brigadier General, as recognized within the Commonwealth. For more on Brigadier General Young, click here.
Semper Tek, along with designers EOP Architects, CARMAN helped design and build this important Memorial as a way to honor Col. Young, all members of the military and veterans, and provide a beautiful community space for residents and visitors alike to enjoy for years to come. It was truly an honor to part of such an incredible project.
Thank you to these generous sponsors
Brown-Forman
Papa Johns
Louisville Paving and Construction,
HUMANA
Hinkle Holding Company
Society of American Military Engineers Kentuckiana Post
Arrow Electric
CMTA, Inc.
Cornerstone Engineering, Inc.
JENCARE
LG&E – KU
Liz's Ceramics and Lawn Decor
Lee Brick and Block
Phillips Brothers
Cardinal Surveying
Vintage Printing