Semper Tek, Inc. is pleased to announce and welcome Santiago Iturralde as the Southeast Division Vice President.
Mr.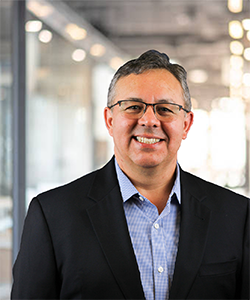 Iturralde will be responsible for the leadership of the new permanent office in Valdosta (GA) which serves the current contracts in the South Georgia and North Florida areas, as well as significant new business opportunities within this region.
Mr. Iturralde brings over 20 years of significant contribution to the A/E/C industry and significant experience working in the Federal Construction marketplace. Within the industry, Santiago has led successful design-build projects in the Southeast for clients such as US. Army Corps of Engineers, VA,  NAVFAC, U.S. Airforce, U.S. Army, etc.. With his extensive design background, Santiago will also expand Semper Tek's opportunities within the design-build project delivery method in addition to the existing bid-build capabilities.
Mr. Iturralde holds a Bachelor in Architecture from Southern Polytechnic State University (now Kennesaw State University). Santiago is a 30 year resident of Valdosta (GA), married with three children and active member at Forrest Park church of Christ.
Semper Tek, Inc. is excited about expanding our presence with the Southeast Division office located at 2200 N. Patterson Street, Valdosta, GA. Corporate Office is located in Lexington, KY.