Since 2008
Veterans sustaining the Mission
Lexington, KY • Valdosta, GA • Louisville, KY • Florence, AL • Clarksville, TN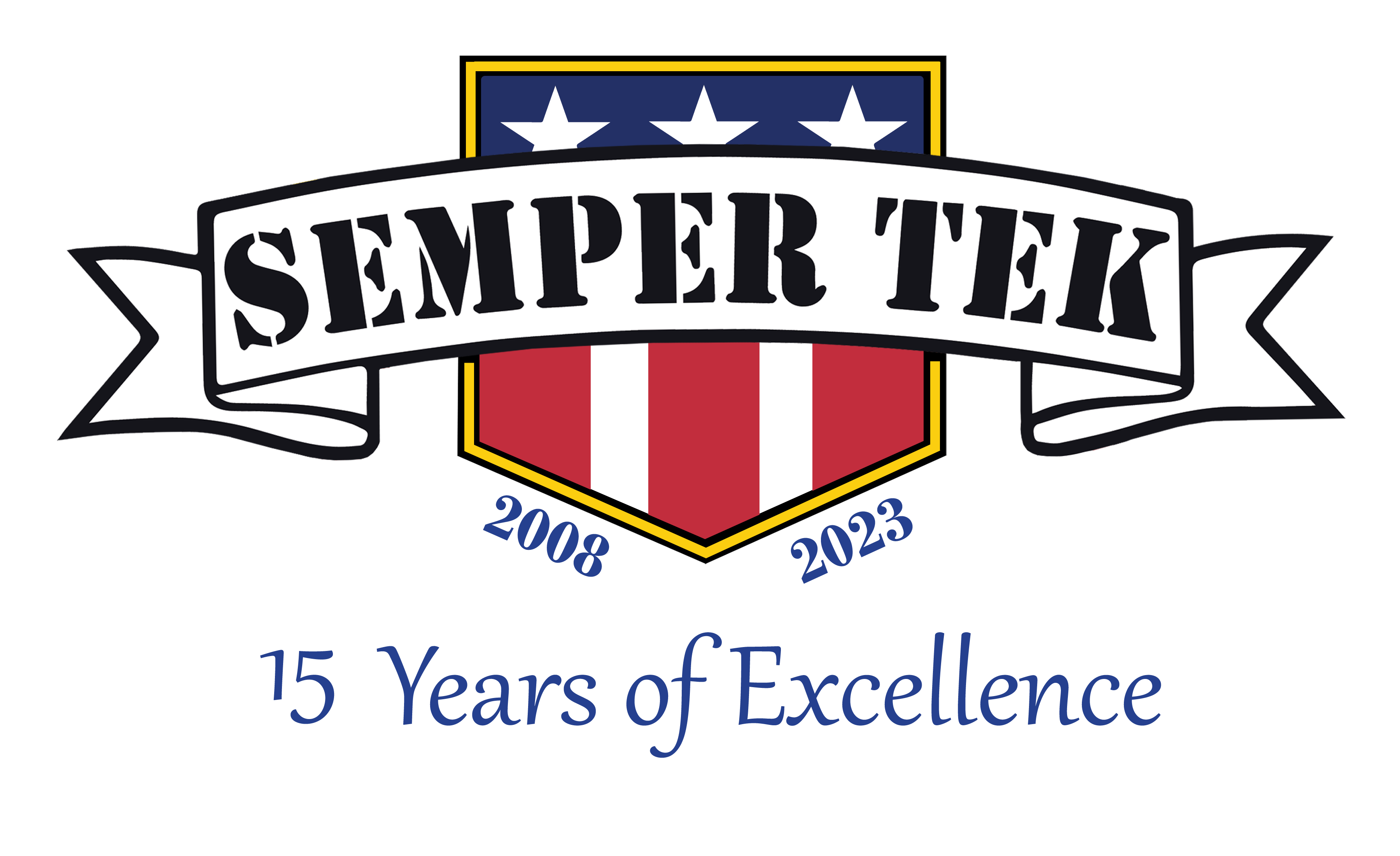 Current IDIQ Contracts
Semper Tek currently participates in 18 IDIQ contracts with a total capacity of 2.9 Billion for:
Dept. of Veterans Affairs, GSA, Army Corps of Engineers, U.S. Air Force, FHA, National Guard, and U.S. Army.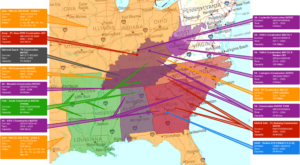 Kentuckiana SAME
Semper Tek was an exhibitor and sponsor at the 2023 Kentuckiana SAME Post Small Business Workshop & Conference in Louisville, KY. We enjoyed meeting with existing and potential partners in the public and private sector. Thank you SAME for hosting us this week! We are looking forward to future events!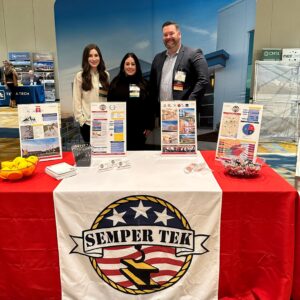 BULLDOG Awards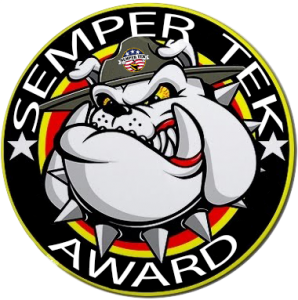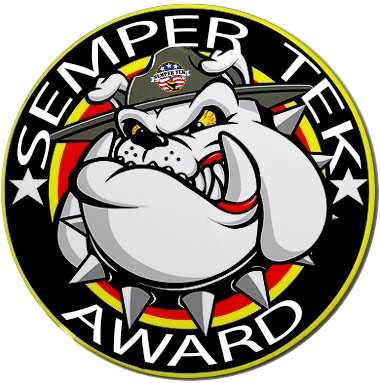 The Semper Tek Bulldog Award is given to employees whose work exhibits levels of professionalism that exceed our already high standards for performance.
Look for these hard hat stickers on our jobs sites and in our offices.
Career Opportunities
Join the Semper Tek Team!
Are you ready to make a big impact with your career? Semper Tek is a Service Disabled Veteran Owned Small Business (SDVOSB) dedicated to driving change through our work. By being a part of our team, you will play a crucial role on important government projects and initiatives. Through our clients and partnering with local organizations we are able to make our local community a better place and support our country's heroes.
Apply and join our mission today!
Safety Focused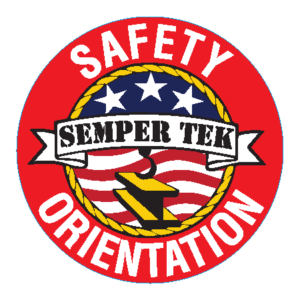 Semper Tek, Inc. employs dedicated Health & Safety Professionals to support our project operations and to provide health & safety services to our customers upon request. As a seasoned prime contractor, we routinely prepare site-specific safety & health plans in accordance with current OSHA requirements for use on our federal projects as well as those required by commercial/industrial clients. In addition, we conduct Safety & Health Training in accordance with 29 CFR 1910.120/126 on a regular basis.

SUCCESS ACT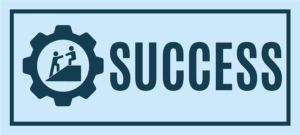 The Pilot Program for Transitioning Small Businesses in the E/C industries. The Pilot Program is a proposed addition to the National Defense Authorization Act for Fiscal Year 2023. The Pilot details a seven-year transitioning program that advanced small businesses may elect to enter upon outgrowing their NAICS size standard.
The Pilot Program aims to improve:
The Federal Government's shrinking Industrial Base
The struggles faced by advanced small businesses when transitioning to other-than-small
The SBA's shrinking number of new entrants to the small business program
Semper Tek, Inc. is a small business with "big business" caliber executives and personnel. Our team offers extensive knowledge and experience in the construction industry as well as a diverse range of skilled professionals giving us a wide range of expertise and specialization.  Semper Tek, Inc. is equipped to execute projects of all sizes throughout the southeast region of the U.S. Our project experience ranges in value from less than $500K to more than $11M. Our firm strives to be the premiere SDVOSB firm in the southeast region by providing excellent customer service, on-time, and in-budget delivery of each project. We strive to form partnerships with every client. This approach has allowed us to be an incumbent on multiple MATOC contracts, as well as receive numerous awards with specific agencies and departments of the government.
DUNS                              827830766
CAGE                               55SY3
Years in Business                    15
Number of Employees          63
BONDING
$40 M Capacity – Single Project
$80+ M Capacity – Aggregate
SAFETY
EMR Rating:           .80
Semper Tek has been performing Design-Build projects for our Federal clients since 2013. Our Team works together from start to finish, in open communication with the Owner, to deliver otherwise unachievable results. The best logical solutions are achieved when all stakeholders are in collaboration, resulting in minimized cost, schedules streamlined, and efficiencies realized with quality results.
Semper Tek offers a Design-Build Team that collectively has more than 50 years of experience in Design-Build Construction Management. Our Team leader is Mr. Santiago Iturralde, S.E. Division Vice President, an architect by trade and D-B Project experience ranging in value from $2M to $30M.  Our team also provides a Civil Engineer and a Mechanical Engineer, by trade.
Kentucky SDVOSB certified
SBA VetCert – SDVOSB
Primary NAICS Code:                236220
Alternate NAICS: 236116, 236117,
236118, 236210, 237110, 237120,
237130, 237210, 237310, 237990,
238110, 238120, 238130, 238140,
238150, 238160, 238170, 238190,
238210, 238220
Lexington, KY: Construct Continuing Care Facility, Phase 1 (CCCF)
Construction Time Lapse
Scott H. Matheny is a U.S. Marine Corps Service-Disabled Veteran who served in a military occupational specialty as a Military Policeman. Scott did not deploy, but was stationed in multiple areas including Parris Island, Camp Lejeune, Lackland AFB, and the Lexington, KY Military Police Reserve Unit.
Scott states that "serving his country was a great honor." He firmly believes that there is not a greater country on earth that allows us to have the freedoms and opportunities that we share in the United States. He says that "he is proud to have played a small part in maintaining those ideals."
15 AUGUST 23
Replace ORs 1-3 Supply Heads
Robley Rex VAMC, KY
Range: 1M to 3M
27 JULY 23
Replace 6N Patient Room Doors
Robley Rex VAMC, KY
Range: 0 to 500K
21 JULY 23
B8324 Renovate Sanitary Lift Station #17
Robins Air Force Base, GA
Range: 500K to 1M
07 JULY 23
B425, B33, B13 Demo/Cnst New Dispatch and Loading Bank Facility
Robins Air Force Base, GA
Range: 1M to 3M
29 JUNE 23
B140 Renovate Restrooms
Robins Air Force Base, GA
Range: 1M to 3M
29 June 23
B8325 Renovate Sanitary Sewer Lift Station #29
Robins Air Force Base, GA
Range: 500K to 1M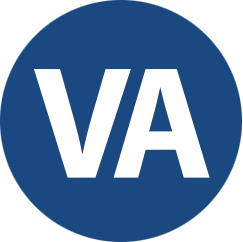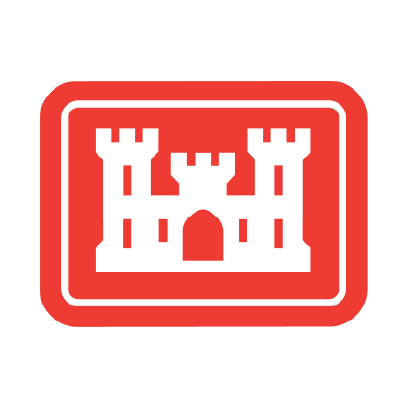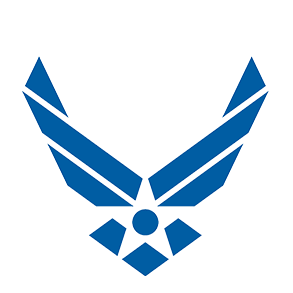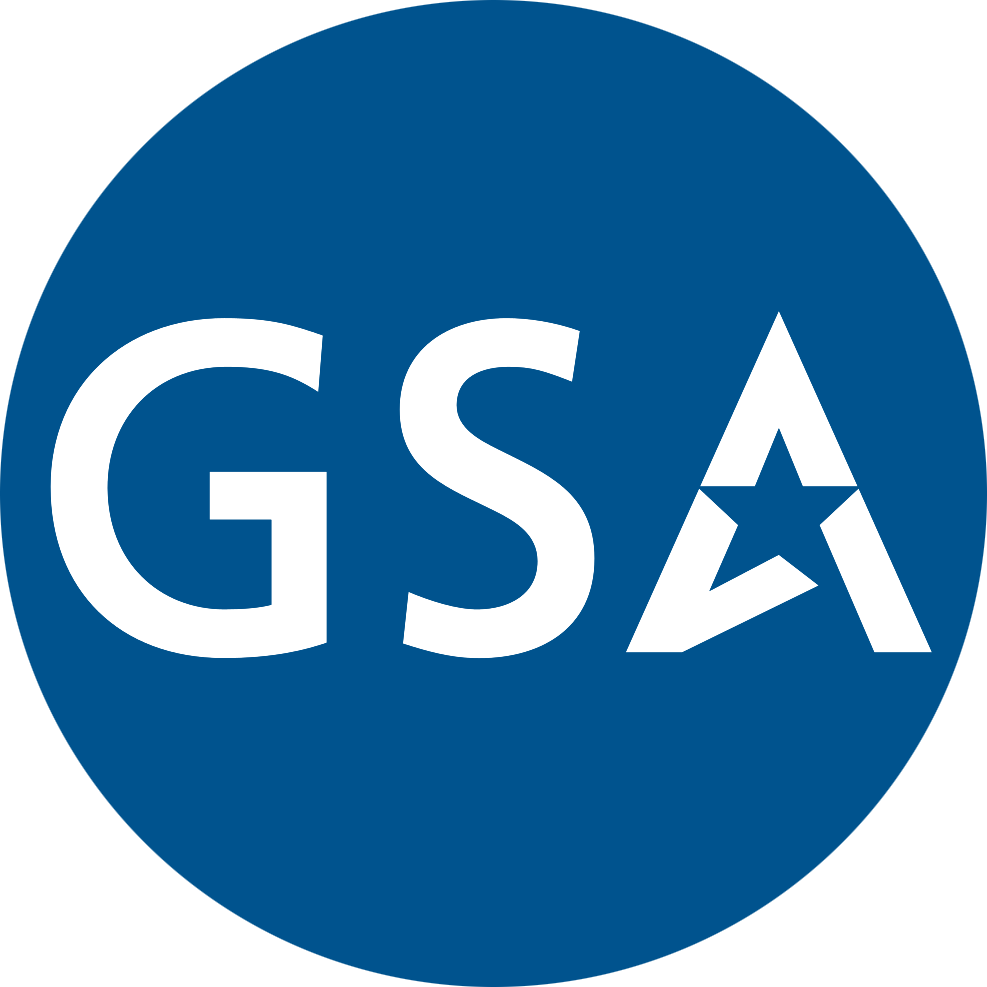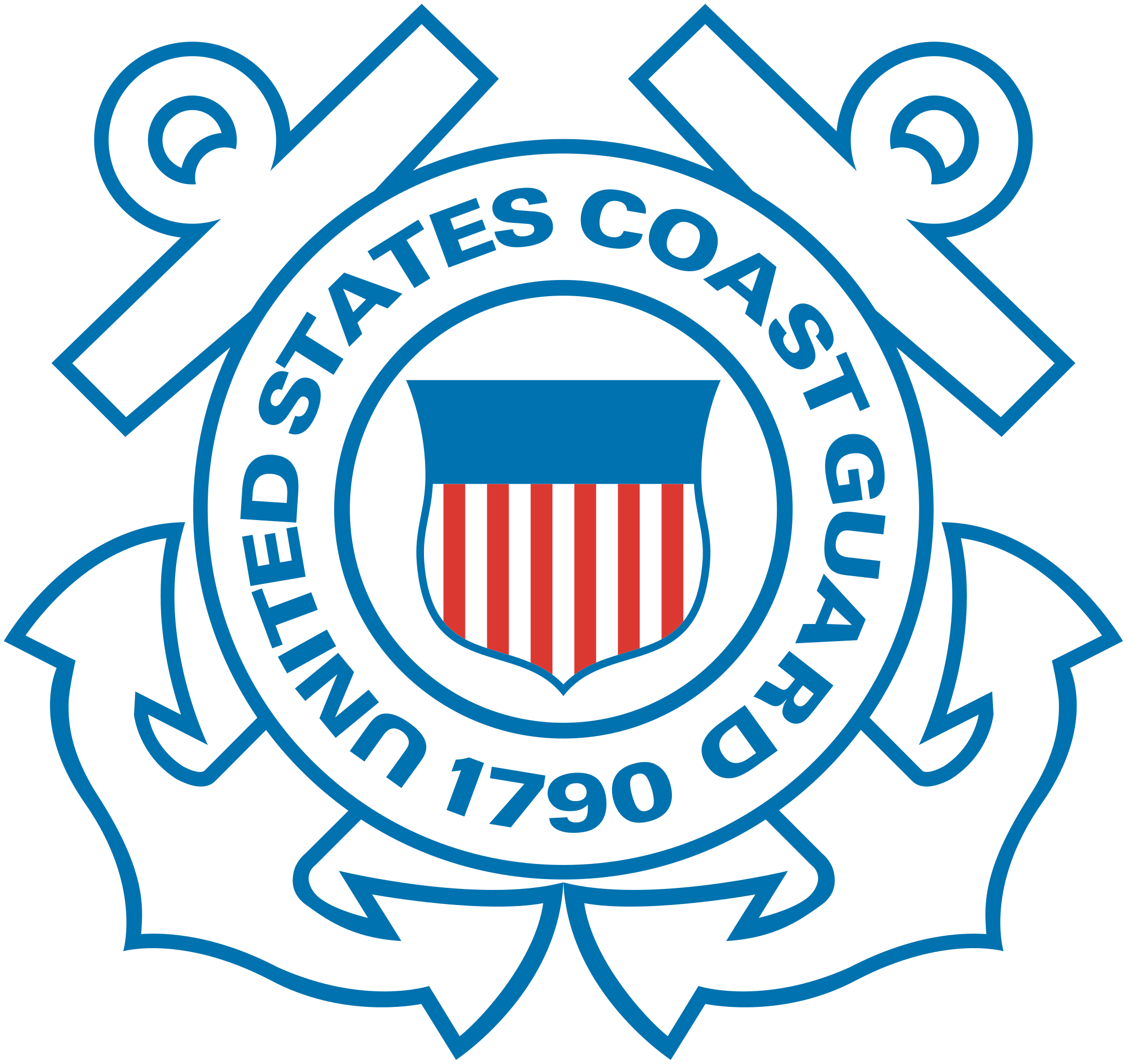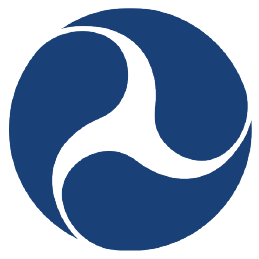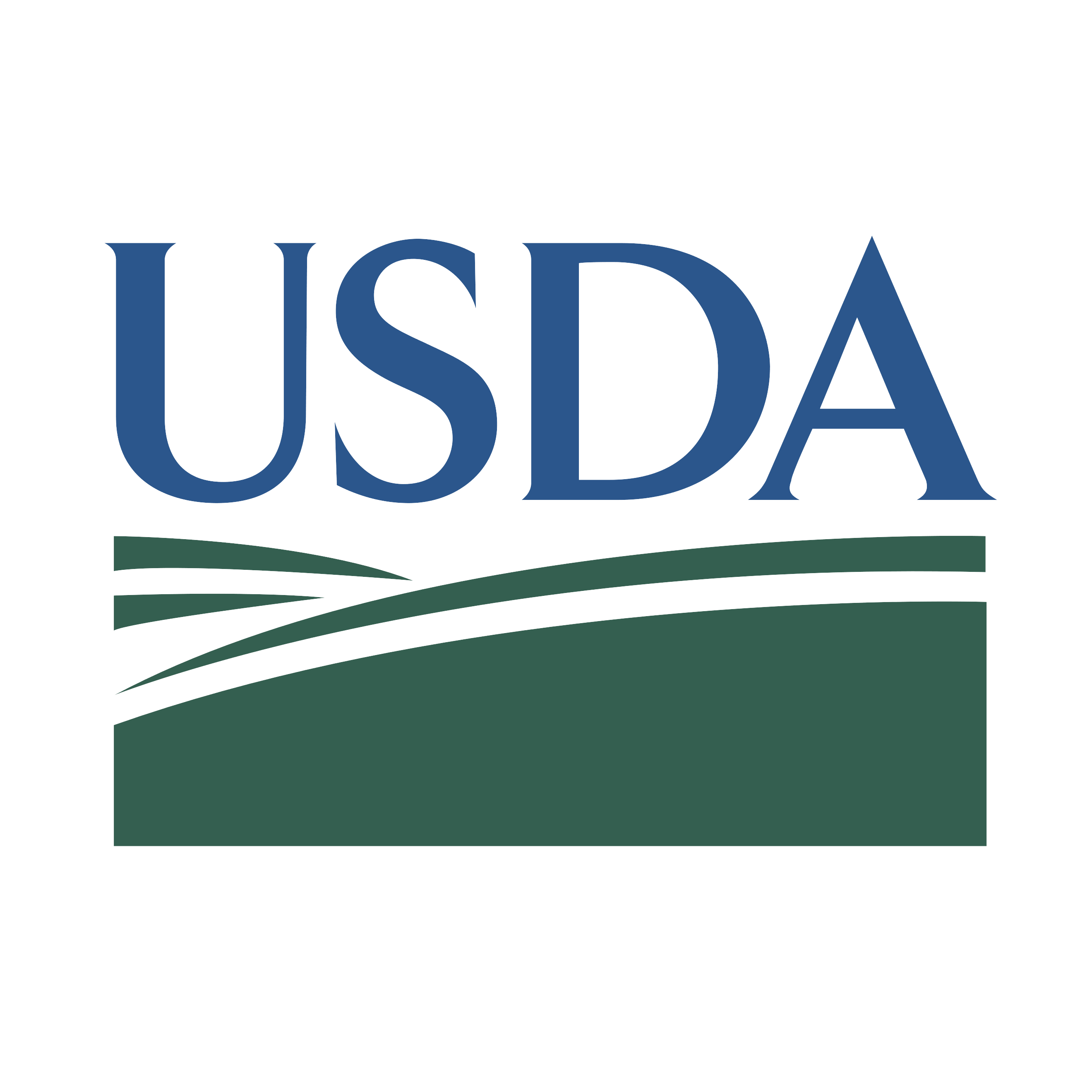 B323 HVAC Renovations & New Mezzanines
Read More
This project included 13 Phases for the complete HVAC system replacement in BLDG 323, which involved extensive coordination with the ongoing operations in the occupied building.  It was important to allow critical mission operations to continue with as few interruptions as possible throughout the project.  Our work included demolition of the existing ceilings, HVAC ductwork and piping, HVAC equipment, the demolition of the mechanical room steam system, asbestos abatement, and heavy metal remediation.
New work included replacement of the two exterior chillers, many VAVs, exhaust fans, ductwork, chilled water piping and pumps, Acoustical ceiling, fire alarm system alterations, new light fixtures, installation of a new steam system with pumps, prvs, and heaters, renovation of two bathrooms to install new fixtures and finishes, replacement of the main building entrance switchboard, and installation of a new mezzanine platform with a new classroom space installed on the mezzanine second floor.  This facility is used for dual purposes including as office space and for materials testing and fabrication of replacement parts for airframes of multiple USAF aircraft.
Renovate & Addition to  BRAC Property
Read More
This project included demolition, new construction, and site work on the 5-acres surrounding newly acquired property by the Huntington VAMC. Our work began with the demolition and removal of the roof of the existing structures.
New work included all work to construct a new lobby, elevator lobby main entry way, and break area connecting the two existing structures; structural steel framing; concrete foundations; extensive interior demolition; new doors, frames and hardware; a new elevator shaft; mechanical, plumbing, electrical utilities work; asbestos remediation; interior walls; interior finishing; paint; new asphalt parking area; concrete curbs; and drainage repair and grading of the surrounding site. New walkways and roads were also constructed. The final use of this building is medical office space.
Construct Continuing Care Facility, PH1 (CCCF)
Read More
This project involved the construction of two approximately 11,000 sq. ft. Continuing Care Facilities, which were designed using the latest "Green Home" and small home patient-centered care concepts. Each facility contains 10-beds each. Additionally, our firm performed the installation of site utilities, parking lots, and infrastructure. The facility is used as a continued care with medical support.
The involved disciplines for this project include general construction, plumbing, mechanical, electrical, exterior improvements, and utility systems.
Semper Tek self-performed the following items of work: doors, frames, door hardware, toilet accessories, insulation, finish carpentry, paints and coatings, insulation, and portions of the site work.