Jason Brinkmoeller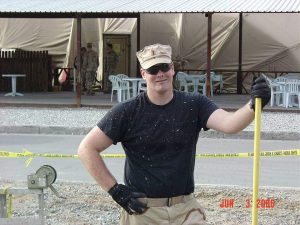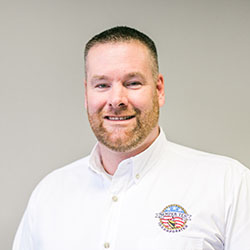 Sr. Vice President
Joined Semper Tek in 2012
Jason Brinkmoeller is a service-disabled U.S. Air Force Veteran. He served for four years at Moody Air Force Base in Valdosta, GA in the Civil and Environmental Engineering Squadron. During his time in service, Jason worked as the Environmental Flight Chief at Moody AFB and while deployed to Manas Air Base in Kyrgyzstan, in support of Operation Enduring Freedom, he was the Design Engineering Chief.
"Being in the Air Force provided me some of the best experiences and leadership training of my life," says Jason. He often credits Col. Oshiba, the Commanding Officer of the Engineering Squadron at Moody during his time there with teaching him how to succeed in life, both professionally and as a man. "I was taught to care for people first and that in doing so the Mission will be achieved." This "people-first" philosophy is something that Jason exercises in his management style at Semper Tek today. Jason is proud to be able to work beside many Veterans who are Semper Tek employees on behalf of Veterans and Active Duty Service-members who utilize the buildings we construct and renovate. In addition to his time on active duty, Jason also attended Virginia Military Institute, which he credits for not only helping to cultivate his leadership skills, but also his ability to handle stress and adversity.
Jason encourages others to serve our Country. He believes that Military service is some of the best and hardest work you will ever do, but it is some of the most rewarding. It is also a great way to see the world.
We are proud of the service of Jason Brinkmoeller. We thank him and all the Veterans for their service and sacrifice this Veterans Day.