William Murray
Superintendent
Joined Semper Tek in 2019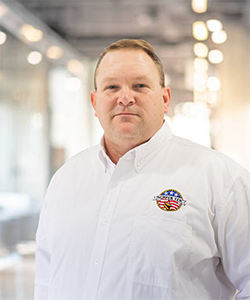 William Murray is an Army Veteran. He served for 10 years and separated as an
E-5. While active duty, he was stationed at Fort Leonard Wood, MO; Fort Drum, NY; Fort Gordon, GA; and Gablingen, Germany. He worked as a Combat Engineer and in Telecommunications/Satcom.
William says that the Army provided him with great experiences and opportunities to be a part of something greater than himself. Now, as a Superintendent for Semper Tek, he enjoys working alongside other veterans and active duty personnel, providing him a time to share stories and experiences. William encourages others to serve. He believes it is a great way to travel and experience the world while laying a foundation for your future.
We are proud of the service of William Murray. We thank him and all Veterans for their service and sacrifice this Veterans Day.