George W. Schmidt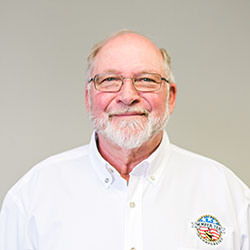 Superintendent
Joined Semper Tek in 2011
George Schmidt is a six-year U.S. Marine Corps veteran and a 4-year Army Reserve Veteran. While in the Marines, he held the rank of Corporal and was stationed at Paris Island, SC and Camp Lejeune, NC as a Military Policeman. He held the rank of Sergeant in the Army Reserves.
George now works as a Superintendent for Semper Tek. He credits his military service with his ability to better understand how the Government – Semper Tek's primary client – operates. This understanding provides a tremendous benefit to George and our firm when completing projects at VA hospitals and military bases.
George strongly believes that everyone should serve their country in some capacity. He taught that to his son, Darren, who also served in the U.S. Marine Corps. He believes that the military teaches discipline that helps one to be successful.
We are proud of the service of George Schmidt. We thank him and all Veterans for their service and sacrifice this Veterans Day.