We loved working with our wonderful interns this summer and are sad to see them go back to school so soon!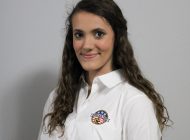 Carmen Perry came on board as an IT intern in our Southeast division. She is a Civil Engineering Major at Valdosta State University in their REPP Program. Carmen assisted with many IT projects such as helping Camille (IT and Process Improvement Manager) incorporate iPads and MiFi's into the field. "Learning about Construction Management and the process of bidding and what is needed to complete a project from a construction management point of view" was one of Carmen's favorite aspects this summer. Semper Tek plans to incorporate her into other aspects of business in the future and Carmen will continue working with us some throughout the school year.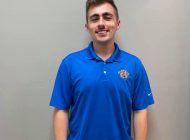 Jared Couch is our Construction intern. He is a Construction Management Major at EKU. When asked about his time at Semper Tek he said, "I have really enjoyed getting hands-on experience in pre-construction and project management with some of the best in the industry." This summer Jared helped with bids, estimating, site visits, and much more. Carol (Pre-Construction Specialist) said, "We have enjoyed introducing him in the many roles he will play when he graduates from EKU. Jared will be continuing to work with Semper Tek part time while he finishes his classes." Jared is currently a Sergeant in the Army National Guard serving as a Horizontal Construction Engineer and conducted construction operations in Afghanistan in 2017. We thank you Jared for your service and are grateful to have you as part of our team!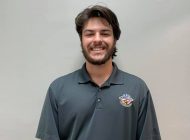 Nicholas Lecce was an Intern that helped work on many of our projects in the field. He goes to Transylvania University and is getting a major in Political Science. When Nicholas was asked about his time at Semper Tek he said, "I have learned a lot from where I was when I started, especially the amount of work that goes into these kind of projects makes you appreciate the work a lot more".
We hope all our interns have a great semester back to school and wish them the best of luck!