Semper Tek was awarded the 2019 Excellence in Construction award from the S.A.M.E. Kentuckiana Post for the second year in a row. The award was presented to Scott Matheny, Semper Tek President, who was joined by his wife Kym and members of his staff during the Small Business Conference in Louisville on January 30th.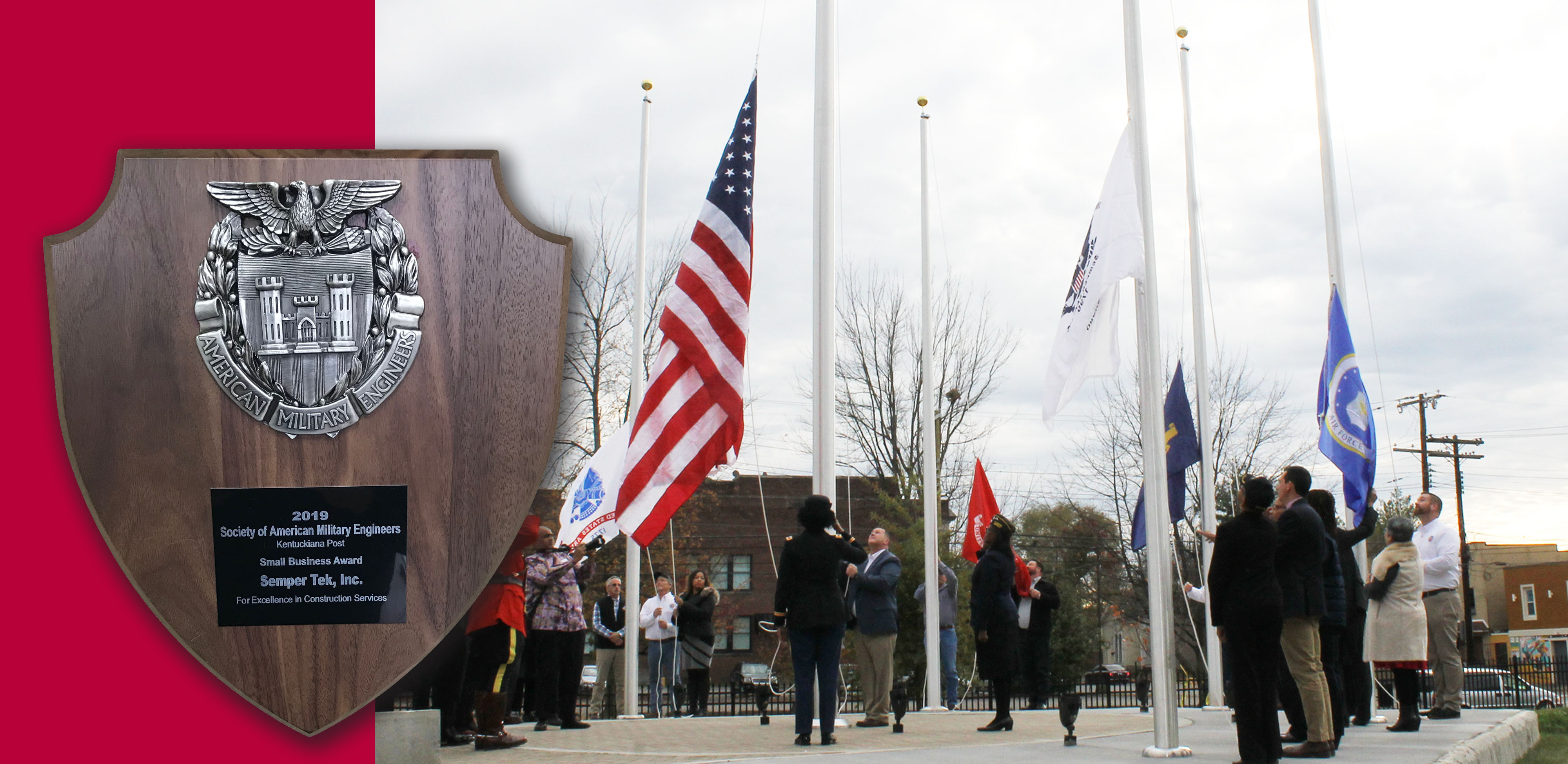 Semper Tek was nominated by another S.A.M.E. post member this year. The nomination was made primarily in honor of the work performed on the Freedom Flag Project at the Kentucky Center for African American Heritage (KCAAH). The community project was tied to the Veterans Outreach efforts of the Kentuckiana Post in 2018, which was chaired by Semper Tek Business Development Manager, Tara Brinkmoeller. The S.A.M.E. Kentuckiana Post was also a sponsor of the Freedom Flag Project.
Our firm is extremely proud and honored to receive this award again in 2019. We are so grateful to have been nominated by our peers and recognized for the work performed in honor of our Veterans and service-members at the KCAAH in Louisville. We are so happy to be a part of the S.A.M.E. organization and the great work being performed by the Kentuckiana Post. This award belongs not only to the Semper Tek Team, but to all of the many companies and people who helped to make the Charles Young Veterans Flag Memorial a reality. Click here to see a list of all of our partners and donors for the Charles Young Veterans Memorial.